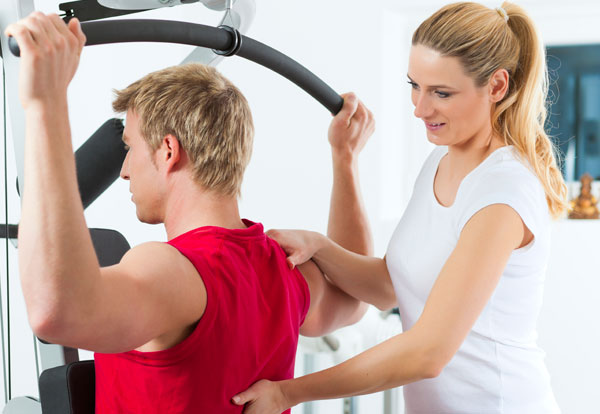 Orthopedic / Sports Medicine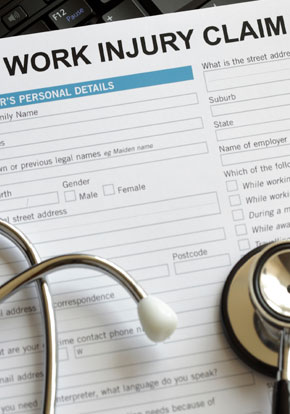 Work Injury / Industrial Rehab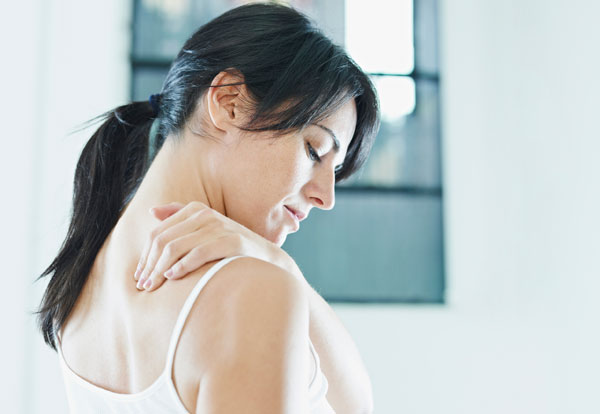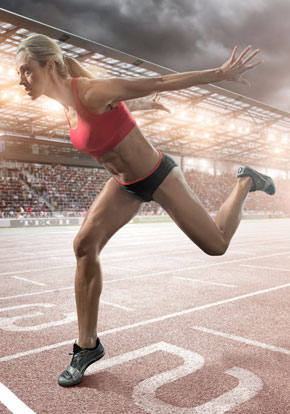 Pinamonti Physical Therapy Services
The knowledge and technology that was once only available to the professional and college athlete is now available at Pinamonti Physical Therapy. We pride ourselves on giving personal attention to every patient in a warm and caring environment. Many people come to us with a wide range of injuries, pain tolerances, and expectations.  Although some injuries are similar, the lifestyle and daily demands of every patient are different.  We take the time to devise a course of treatment that is designed specifically for individual needs. Our Orthopedic and Sports Med services include:
Post Operative Orthopedic Surgery Rehabilitation

ACL Reconstruction/Arthroscopic Procedures
Total Joint Replacements for Hip, Knee, and Shoulder
Rotator Cuff Repair and Shoulder Arthroscopic Procedures
Carpal Tunnel Syndrome Repair

Athletic Injuries

Sprains and Strains
Tendonitis
Plantar Fasciitis
Repetitive Trauma (Cumulative Trauma Syndrome)

Fibromyalgia
Custom Foot Orthotics
Beyond the unique and comprehensive manual skills that are offered at Pinamonti Physical Therapy, we provide our patients with the DTS (Decompression Traction System), which is widely accepted as one of the premier traction systems available today.  The DTS has the versatility to treat cervical, lumbar, and carpal tunnel symptoms
During the initial visit, our patients will receive a customized exercise/stabilization program as indicated to best treat their problem.  Our highly specialized therapy solutions can effectively end the problem of chronic and acute pain.
Our services include treatment for:
Acute Back/Neck Pain
Sprain/Strain
Disc Pathology
Chronic Pain/Myalgia
Stenosis
Arthritis
Sciatica
Post-Operative Rehabilitation
Instability
Our facility is well suited to help employees with traumatic or overuse injuries that occur on or off the job. We help the patient to strive to increase their physical tolerance before returning to work with an individualized plan that incorporates a combination of aerobic conditioning, endurance, strengthening exercises and job simulation tests and usually includes a transitional return-to-work period. Our therapists work with the injured employee to establish practical goals, learning skills needed to meet these goals and resume normal work activity.
Services offered to injured employees:
Postoperative orthopedic care
Back pain/sprains
Overuse Syndromes

Carpal Tunnel Syndrome
Tendonitis/Bursitis

Back-to-Work Conditioning Program
Pre-employment Orthopedic Screens
Ergonomic Consultations
Following an initial consultation to evaluate your current fitness level and goals, our professional team will work with you to design a training plan to help you perform at your highest level, maximize your potential and achieve your goals. Our unique approach integrates speed and agility exercises, plyometrics, sports balance, and specific strength training techniques that make you stronger and faster in your sport, while decreasing the risk of injury. Helping you reach your physical potential is our priority.
Performance Training Services:
Sport Specific Training

Off-Season Conditioning
Pre-Season Conditioning
In-Season Conditioning

Strength Training
Personal Training
Speed Training
Plyometric Training
Cardiovascular Training
Aquatic Conditioning with our HydroWorx 2000 Pool
Aquatic Therapy featuring HydroWorx
Aquatic Therapy with HydroWorx offers the fastest path to rehabilitation and superior conditioning. Utilizing the body's buoyancy the HydroWorx therapy and fitness pool eliminates 20% to 100% of a person's body weight. Patients or athletes who are unable to exercise on land can achieve immediate rehabilitative results while carrying as little as 0% of their body weight underwater. It offers, quite simply, the most advanced and superior technology for rehabilitation and training. Utilized by the elite of the world in professional athletics, universities, and medical centers, HydroWorx aquatic therapy and conditioning is available to you here at Pinamonti Physical Therapy and Wellness Center. Learn More>
Why You Should Choose Pinamonti Physical Therapy
At Pinamonti Physical Therapy our patients come first:
Convenient hours, 7am-6pm Monday – Friday
No Doctor referral needed
Easy Access for initial appointment
The area's most advanced technology in the field of physical therapy
HydroWorx 2000 Aquatic Therapy Pool
Remote access to therapy programs
Most insurance plans accepted
EXPERIENCE the difference at Pinamonti Physical Therapy and Wellness Center where Movement is Life!