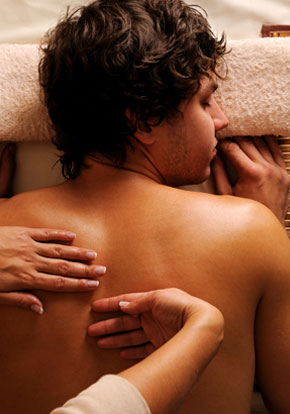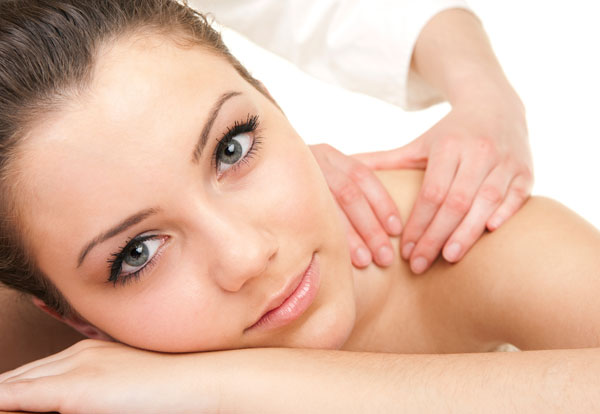 Relaxation, pampering, and escaping the effects of stress are a major part of a complete program. Our massage therapists are the area's best and aid in the relief of pain and stress. The Center's Massage Therapy is available to both members and non-members alike, with members enjoying savings on sessions. Call or visit the Center to schedule an appointment.
Massage sessions are by appointment only.
Deep Tissue
A therapeutic massage approach that addresses deeper layers of the muscle to relax, lengthen, and release holding patterns of the muscle, appropriate for chronic pain and injury recovery. Sessions are 60 mins.
Swedish Massage
A traditional Swedish Massage incorporates long flowing strokes that warms muscle tissue, increases circulation, eases aches and pains, and releases stress. 30, 60, and 90 minute sessions available.
Chair Massage
Utilizing a specially designed chair your back and neck completely relax while the massage therapist relieves tension and stress using Swedish moves such as kneading and compression. Sessions are 15 mins.
Some Frequently Asked Questions
What is massage therapy?
Massage therapy is manual manipulation of soft body tissues such as muscle, connective tissue, tendons and ligaments. These techniques enhance a person's health and well-being.
What are the benefits of a massage?
Although there are many benefits of receiving a massage, here are a few.
Reduces spasms and cramping.
Massage helps pump oxygen and nutrients into tissues and vital organs, thus improving circulation.
Helps athletes of any level prepare for, and recover from, strenuous workouts.
How many Massage appointments should I book a week?
Although every body is different it is important to receive body treatment regularly to help muscle tissue. Your first appointment should never be your last. What will happen is you will go back to the same routine as before with no massage, and then you will wonder why the pain has some back. Once a week or twice a month will keep your body on track and improve the muscular system.
What do I wear to a massage?
Depending on the massage treatment the therapist will inform you to dress to your comfort level. Everyone is different and so is every massage. If you have any questions please let the therapist know.
As a member of Pinamonti Wellness Center, and most fortunate recipient of a number of massages by Samantha at Pinamonti, I highly recommend her. I have had massages at casinos in and around Las Vegas, at hotels and spas in Oklahoma, Arizona, Nevada, and Colorado. I have also had massages on two cruise ships. Samantha's massages are by far the best I have ever had. In addition to being a skilled masseuse, Samantha is a delightful individual and I always leave Pinamonti relaxed and smiling. Pinamonti is lucky to have such a skilled masseuse on their team.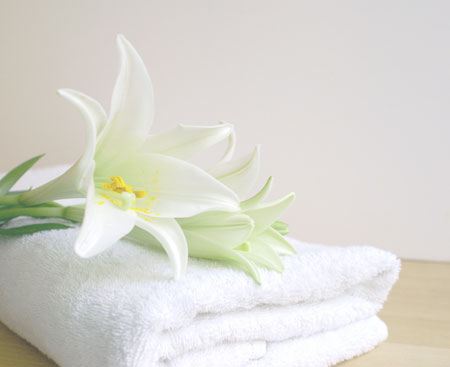 Please arrive at the reception desk at least 5 minutes prior to your appointment. You will also be required to complete a client health intake form prior to starting your service. Complimentary access to the Center is given to guests purchasing a session. Should you arrive late for your appointment, the treatment will be modified to maximize the remaining time without compromising the next appointment.
As a courtesy to you, we will confirm your appointment a day in advance. To ensure that we provide the best service possible, cancellations must be received a minimum of 24 hours prior to your appointment. Your account will be charged the full amount of the service(s) scheduled if notice of your cancellation is not received in the allotted time. Service fees do not include tax or gratuity.