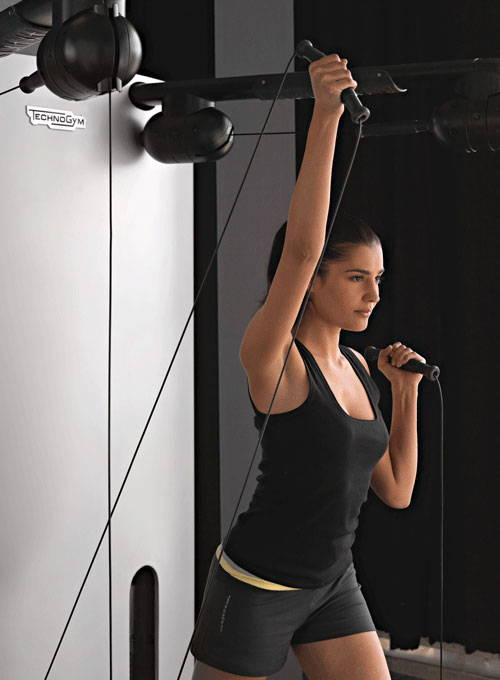 We Are Pinamonti Physical Therapy and Wellness Center
Pinamonti Physical Therapy and Wellness Center began as a small private physical therapy practice in response to the needs of our local community.  Today, more than a decade after starting our business, we have undergone substantial expansion, broadening our services by offering you the premier fitness center in the four states region.
Even though we have grown, we have not lost sight of what brought us here.  What drove us during our founding in 2004 still drives us today.  We remain true to our founding mission to maintain an atmosphere that strives for excellence and integrity while providing you the highest quality service.
Cutting edge technology and equipment along with expert hands-on techniques have been a hallmark of our physical therapy practice and it is a tradition that continues with our new Wellness Center.  From being one of the first facilities in the nation to feature Technogym's state-of-the-art Artis® line of exercise equipment, to the unmatched personal attention from our physical therapists, group fitness instructors, personal trainers, and our wellness team staff, Pinamonti Physical Therapy and Wellness Center is without equal in its offerings of facility and service.
In addition, the center features the most advanced aquatic therapy system available with our HydroWorx® 2000 therapy pool, that is used for both physical therapy, aquatic group fitness, and conditioning.
Our advanced, innovative facility, and our dedicated professional staff will offer you the unparalleled wellness experience you deserve.  Contact us today to enquire about membership and start your journey to wellness the Pinamonti way.
Meet Our Physical Therapy and Wellness Center Teams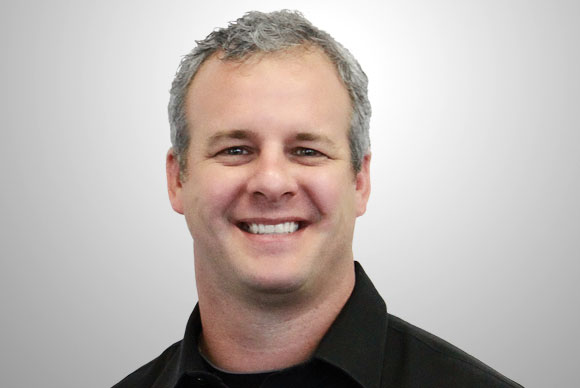 Brian Pinamonti, PT
President & Founder/Physical Therapist/Personal Trainer
Brian graduated with his B.A. from Pittsburg State University and earned his Masters in Physical Therapy from Wichita State. He founded Pinamonti Physical Therapy in 2004.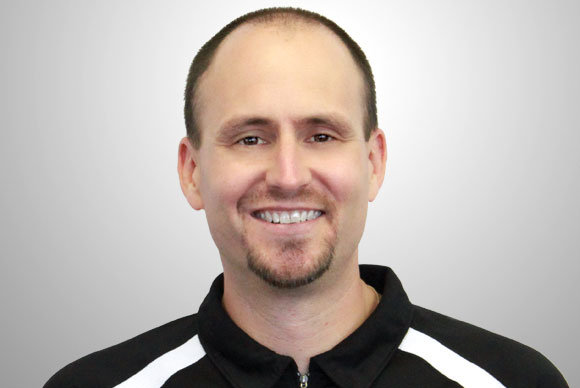 Chris Wilson, PT
Director of Physical Therapy/Physical Therapist
Chris has been with Pinamonti Physical Therapy since the beginning. He has 20 years of experience in Orthopedic Sports Medicine and Orthopedic Manual Therapy. He is certified in Graston Technique, Selective Functional Movement Assessment, and is our resident Level 2 Titleist Performance Institute Medical Profession and Golf Fitness Instructor. He is a graduate of Pittsburg State University and the University of Kansas.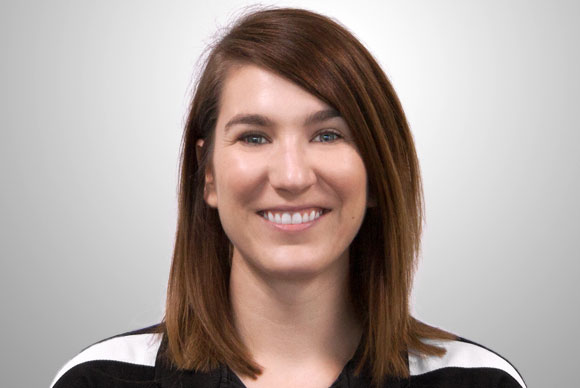 Erin Knox, DPT
Erin is a graduate of the University of Kansas with a degree in Exercise Science. She received her Doctorate of Physical Therapy from Texas State University and has been practicing for 2 years in outpatient orthopedics. She joined Pinamonti Physical Therapy in June 2018.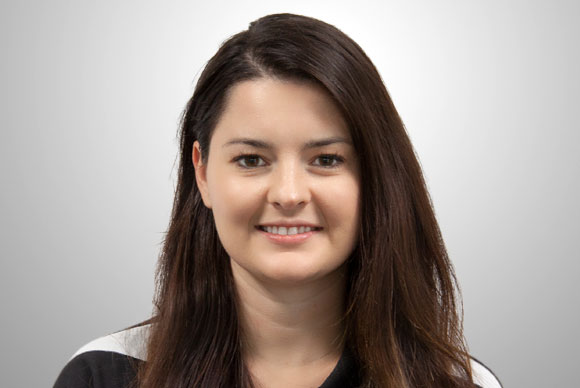 Jenny Morgan, DPT
Jenny joined the Pinamonti Physical Therapy team in October 2019. She earned her B.S. in Exercise and Movement and her Doctorate of Physical Therapy from Missouri State.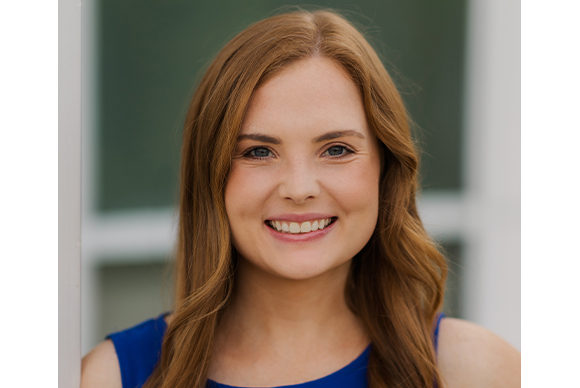 Kallie Baughman, DPT
Kallie graduated with her B.S. from Iowa State University and earned her Doctorate of Physical Therapy from Des Moines University. She joined Pinamonti Physical Therapy in June 2022.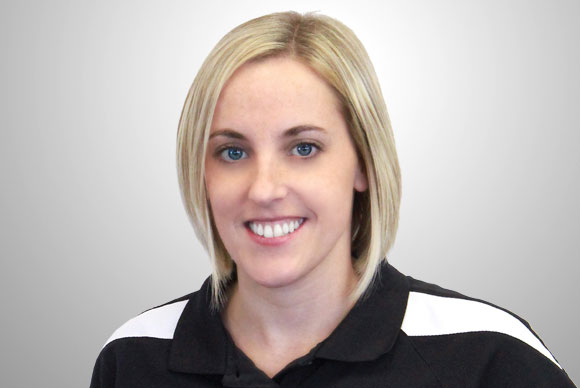 Kali Christiansen
Physical Therapy Administrative Coordinator
A graduate of Pittsburg State University, Kali has been with Pinamonti Physical Therapy since 2007. With over fifteen years of customer service experience, she is the company's insurance and medical billing specialist, and the office's Business Administrator and Manager.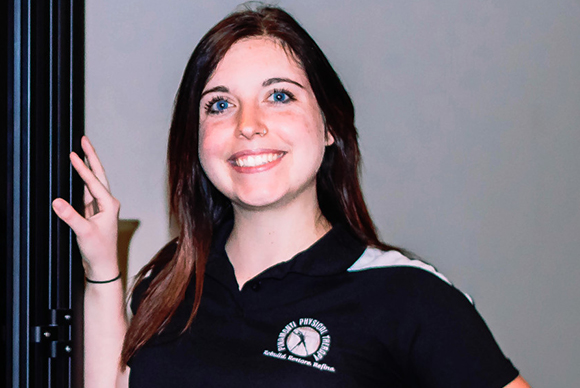 Physical Therapy Administrative Assistant / Cryotherapy Technician
Rylee joined Pinamonti Physical Therapy in 2019. She assists with scheduling and physical therapy administration and serves the Wellness side also as the cryotherapy technician.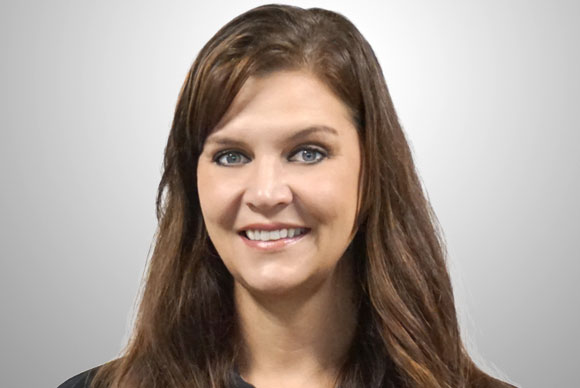 Krystine Messer
Certified Massage Therapist
A graduate of USCI in Fort Collins, Colorado, Krystine is certified in Swedish, Deep Tissue, Clinical Sports, Myofacial Release, and Trigger point Massage. She has also studied at Fort Scott Community College, and is a member of the Great American Insured Beauty of Body Work and is furthering her studies through the American Massage Therapy Association.
"I believe in the ability of the body to heal itself and try to utilize my education and experience to assist in this process. Between listening to the body and thoughtful communication with the client you can provide a thorough, soothing and effective massage."