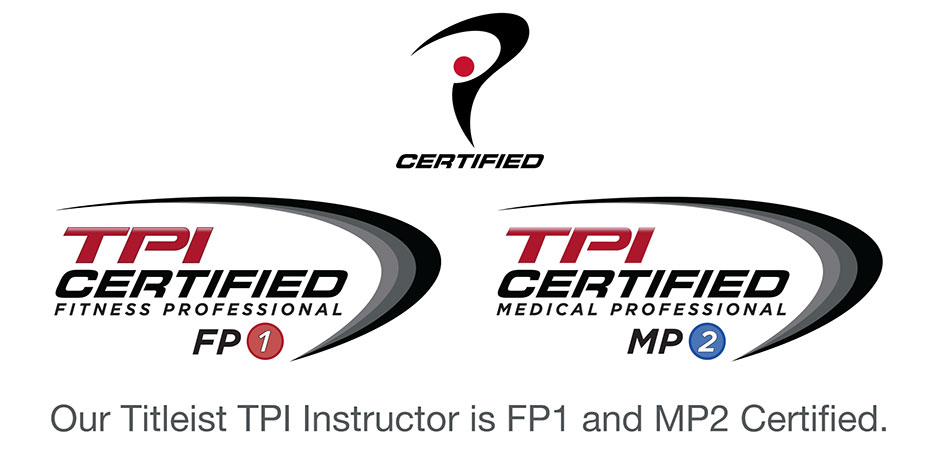 Titleist Performance Institute (TPI) leads the world in research and data on golf fitness, health, and swing biomechanics, and at Pinamonti Physical Therapy and Wellness Center we offer TPI Certified Instruction.
Chris Wilson, our Director of Physical Therapy, is TPI Golf Fitness Professional 1 and TPI Medical Professional 2 Certified. In fact, Chris is the only Certified TPI MP2 within a 250 mile radius and only one of a few throughout the nation.
Our TPI program uses a multi-step physical screening that identifies a multitude of functional movement, mobility, and stability limitations that affect your golf swing and ultimately your performance on the course. Our golf specific evaluation includes an advanced multi-level Selective Functional Movement Assessment (SFMA) to identify specific dysfunction in movement patterns that can contribute to injury. Findings from your assessment are used to design an individual specific exercise protocol to address any physical limitations and improve your game.
We offer a variety of packages to both members and non-members.
To learn more contact Chris via email by clicking this link.  
or call him at 620-235-1500