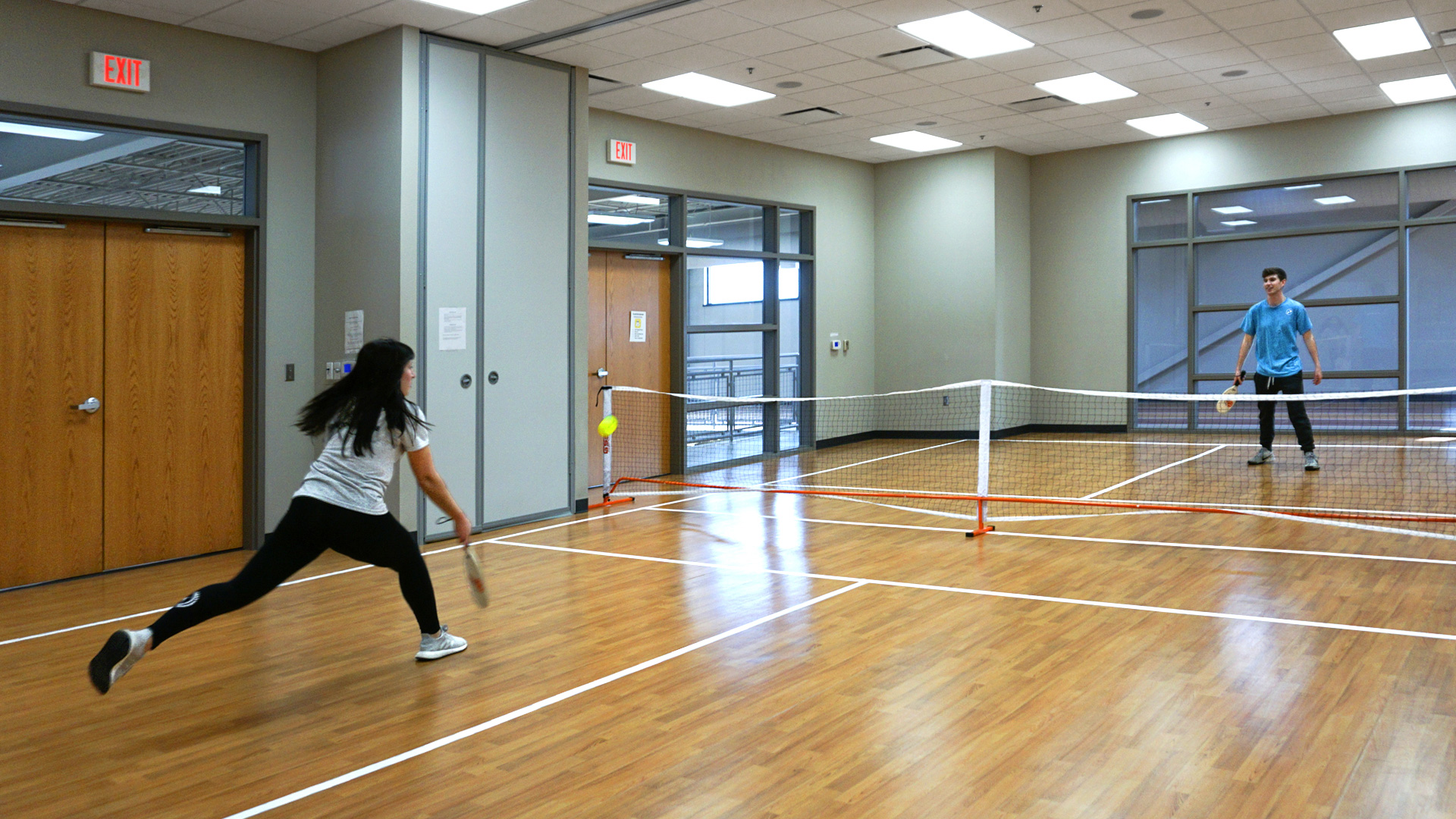 PICKLEBALL COURT RESERVATION NOW AVAILABLE
Pickleball court reservation is available to both members and non-members of Pinamonti Wellness Center. The Pickleball court can be reserved in one-hour increments. Court availability (days and times) are available at the front desk. At least one person from the group must call ahead to reserve their time slot, or sign for the reservation in-person at the front desk.
A minimum of two persons and a maximum of four persons can play during a reserved hour. There is a fee charged to each and every individual playing on the court. The fee is $5 for Pinamonti Wellness Center Members, $10 for non-members. This rental fee gets you one hour of court time, paddles, and ball.
Call 620-235-1500 for reservations.
Presently, the court availability schedule is as follows. Please note these times are subject to availability. You must call ahead to confirm availability and to reserve your time.
MONDAY:
11AM – 12PM
12PM – 1PM
1PM – 2PM
2PM -3PM
3PM – 4PM
7PM – 8PM
TUESDAY:
10AM – 11AM
11AM – 12PM
12PM – 1PM
1PM – 2PM
2PM -3PM
3PM – 4PM
WEDNESDAY:
6:30AM – 7:30AM
11AM – 12PM
12PM – 1PM
1PM – 2PM
2PM -3PM
3PM – 4PM
7:30PM – 8:30PM
THURSDAY:
10AM – 11AM
11AM – 12PM
12PM – 1PM
1PM – 2PM
2PM -3PM
3PM – 4PM
FRIDAY:
11AM – 12PM
12PM – 1PM
1PM – 2PM
2PM -3PM
3PM – 4PM
4PM- 5PM
5PM – 6PM
6PM – 7PM
7PM – 8PM
SATURDAY & SUNDAY
8AM – 9AM
9AM – 10AM
10AM – 11AM
11AM – 12PM
12PM – 1PM
1PM – 2PM
2PM -3PM
3PM – 4PM
4PM- 5PM